POWERING NEXT LEVEL DINING
Track operational, experiential and performance indicators

Communicate results in real-time to facilitate continuous improvement

Leverage consultant expertise to elevate your dining program
envision360: The Dining Performance Solution
Envision360 is a comprehensive program to boost operational performance and excellence in your dining program.
e360 combines our suite of intuitive mobile apps, customer input and DataView Dashboard for easy data aggregation and robust reporting – all supported by our expert consulting team at Envision Strategies. With e360's simultaneous insight into the operator, customer and administrator perspectives, you can make informed decisions quickly while optimizing even the most challenging dining program operation.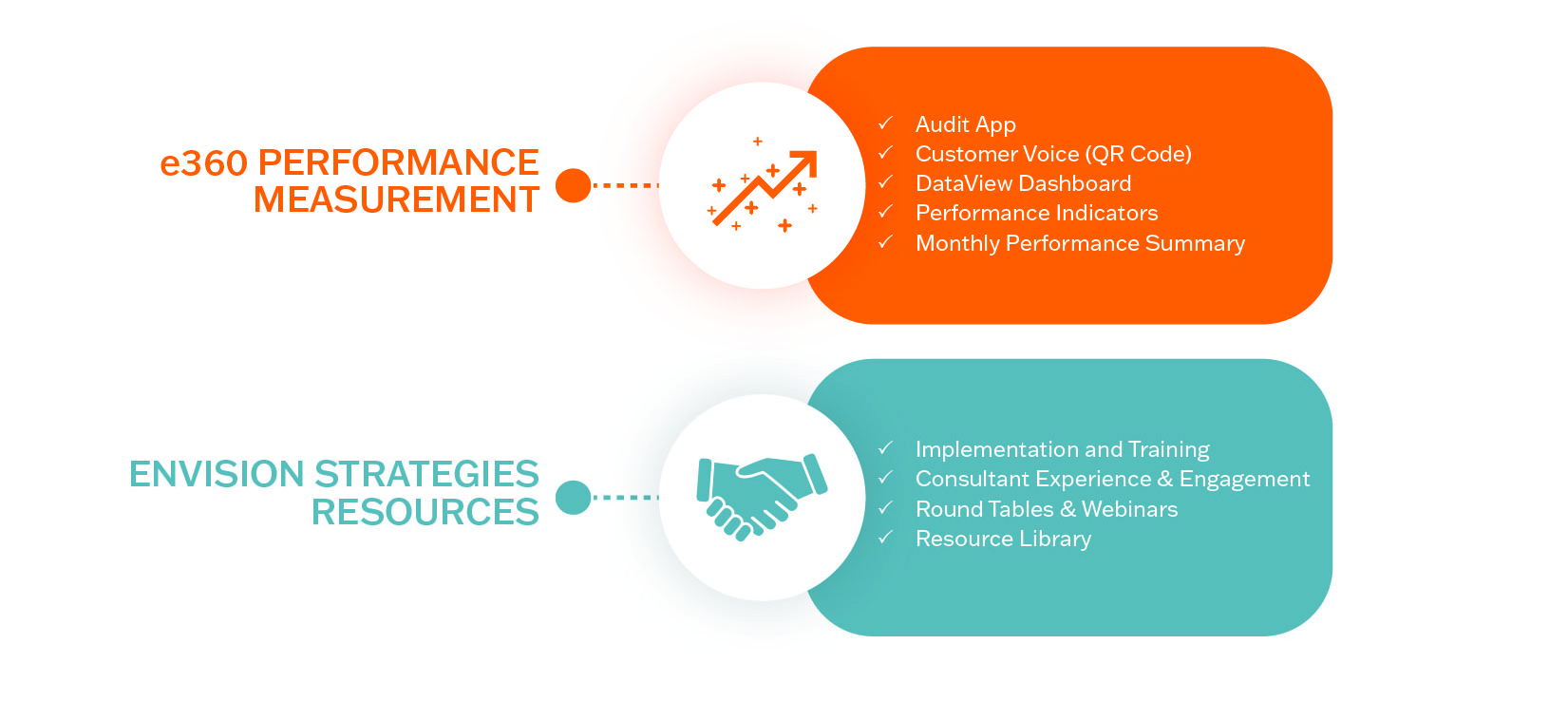 Foodservice operations rely on many different pieces of data to make the best decisions for their programs. Without accurate and consistent measurements, operators can find themselves in a tough spot...
It is no secret that the landscape of the foodservice industry is complex and ever changing. It seems there are less hours in the day, and more to do than...